Initially posted on my baseball site, Ol' Abner, on March 25, 2018. A few months later Jeremy was drafted in the second round by the Oakland Athletics. A year later, in June 2019, Drew Millas was drafted in the seventh round - also by the A's.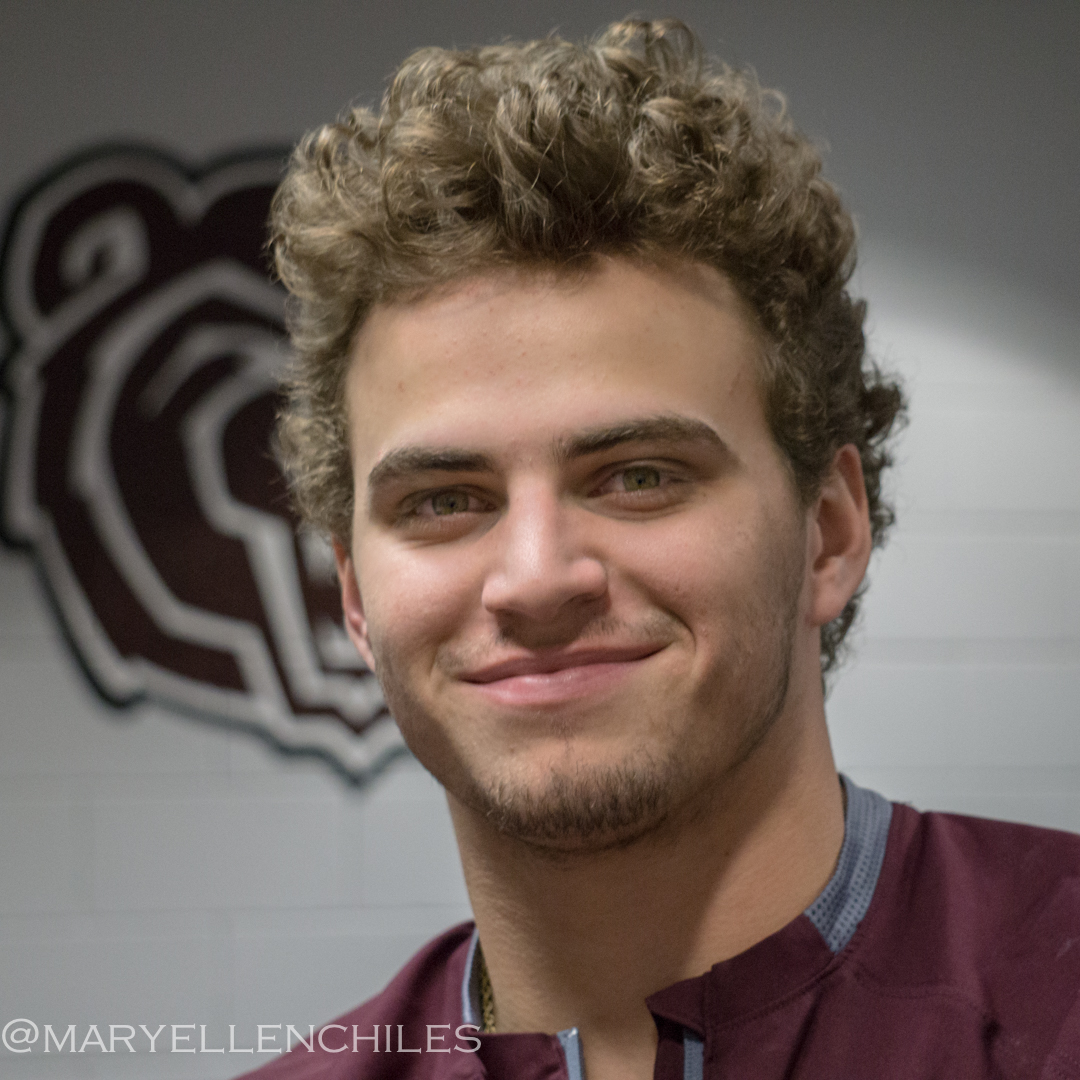 Earlier this year ago I sat down in the Missouri State University baseball players lounge with a shortstop from Warsaw, MO. He's the best player from the area since – I suppose – his brother, who was drafted by Tampa Bay in the third round in 2011. (Jonny Eierman is now coaching.) My cousin, Jerry Lumpe, a former major leaguer, was from Warsaw, and we used to play on their high school baseball field during family reunions.
Jeremy, 21, played for the USA Baseball National Collegiate Team, and in the famed Cape Cod League, last summer.
He's rated among Baseball America's top 20 prospects.
"Do you have a pro team in mind?" I ask.
"Not really, I mean, whatever happens, happens."
It helps that his former teammate, Jake Burger, went through draft scrutiny last year.
"I was his roommate on the road and pretty good friends and so I kinda saw how it goes and how it works last year," Eierman said.
He doesn't have time to worry, and he relaxes with two of the most meditative exercises I can think of.
"My hobbies are pretty much hunting and fishing … like mainly in summer I'll do some fishing whenever I have a little bit of free time. I don't really get that much of a chance in the summer because I'm usually playing baseball somewhere."
Boy, Interrupted
We're interrupted by catcher Drew Millas who is carrying a bag from McAlister's Deli and about 80 ounces of sweet tea. He's wearing a gray shirt and not quite matching pants. He asks if it's okay to eat in the room while I chat with Eierman. Sure, if he'll explain his fashion.
"I wear whatever I want," he insists.
"Confidence is key," I say.
"And it can be a problem sometimes, obviously. Now this guy, on the other hand," Millas says.
"I look good," Eierman says. He's on brand. Maroon.
"He's pretty reserved," Drew says.
"Very," Jeremy agrees.
"He seems reserved," I say.
"Oh, I wear whatever," he says.
"He wears whatever," Millas parrots.
"I usually come in with a camo jacket," Jeremy admits.
"No one can find you then," I suggest.
"Exactly. That's the goal," Eierman says.
"So you're not necessarily interested in getting a lot of extra attention," I ask.
"No, no, no. I'd rather have none."
37 Pieces of Flair
But he'll likely get drafted in the first round of the MLB draft. It helps that he doesn't mind heckling from opposing fans.
"When you guys were playing TCU (in the Super Regional) you seemed play up the villain character, kind of smirking a lot," I said.
"That's just a bad umpire there. That's all that was," Eierman says,
Millas defends him. "People go after J-Bone, he – "
"I go to a different level of competition," Jeremy says.
Millas explains.
"He did that at Illinois State when they were – he hit a ball to the wall and he thought it was out and started trotting a little bit and they caught it. They were chirpin'. Then he came back with a little flair," he said.
The flair. Not just in those curly locks.
"He's got it, it's in there," Millas says.
"If I gotta bring it out – the team's gotta bring it out of me," Jeremy explains.
So why not have teammates bring it out so it's always there?
"I don't know – it'd be tough if we were needling him all the time," Millas says. "That would be hard just because of how well respected he is."
Let him count the ways.
"Just everything. He's a good player, good leader, good role model."
Awwww.
"Appreciate that, Drew," Jeremy says with a shy smile.
"Does (Millas) tell you these things?" I ask Eierman.
"Of course I don't tell him that," Drew says.
That Guy in the Other Dugout
I switch topics to a different villain. A very likable villain who got poached by the Bears' rival.
"You looking forward to playing Arkansas and your ol' nemesis coach, Thompson?" I ask.
"Yeah. I think we're all excited to go down there," Eierman says.
Millas asks when the game will be. I say April 17 because I have a night class I may or may not attend that Tuesday.
"How does (new coach Matt) Lawson compare to Thompson as far as the movement of arms? They seem like very different personalities," I ask.
One is very animated. The other less so.
They are both, however, as my mother would describe me, "Fairly intense."
"I mean they're both pretty good hitting coaches," Eierman says.
"At this point, you kinda have your routine," I mention.
"Yeah, I mean, Lawson hasn't come in and tried to change anything drastically so that's good," Eierman says.
"That's good because you'd have a bat in your hands," I say.
Hair today; thank God it's gone
Naturally, at one point I ask them to tell me who has the worst hair on this team.
Millas compares Eierman's curls favorably to pitcher Dylan Coleman's, eh, nest.
"Coleman's is way worse," Drew says.
"Way worse – Dylan's is bad," Eierman says.
Millas plays the mediator when I defend Coleman.
"I can see where you're coming from, they're both kinda bushy, but that's controlled, Dylan's is –
"I can control mine. Dylan's? He doesn't trim the sides," Eierman says.
Besides, the shortstop resembles a television star.
"Jeremy looks like a character from "Stranger Things," Millas insists.
You judge.