Originally posted on my website, Ol' Abner, on January 13, 2019.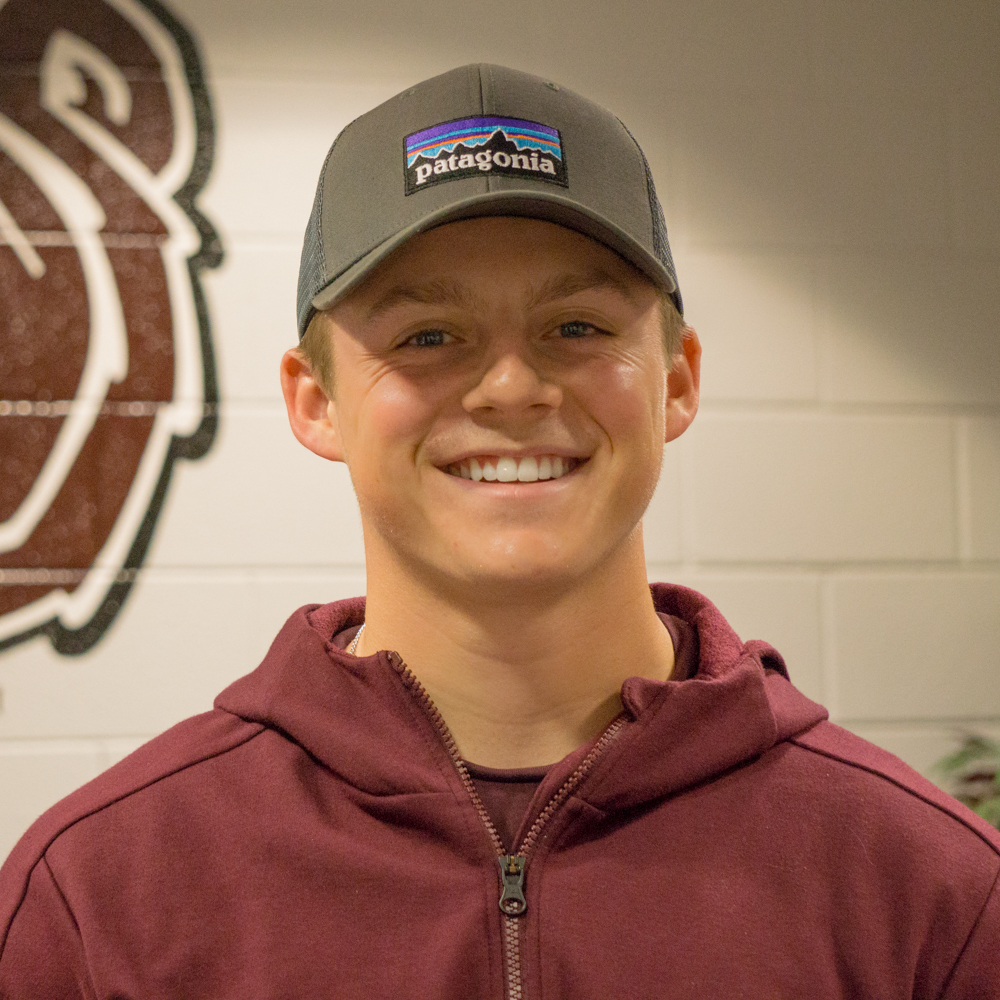 I sat down with Jack Duffy last spring. Soon after, my computer crashed.
After rewriting my term papers, I finished my Master's and moved to Alaska to work for four months. This year I also dealt with a few episodes of depression that made writing - or publishing - pretty difficult. I'm doing better, though, and I returned to the Arctic this winter for the adventure.
You can find some glimpses of life here on my Instagram. I'll be back in the Midwest - and Hammons Field - in April. Still, I always meant to publish my conversation with Duffy - if I could find it.
This month, I dug out an extra hard drive. Eureka.
At the time of our chat in April, Duffy was planning to play in the Coastal Plain League in Wilson, NC, during the summer. He did. For a while.
Hopes
Duffy plans to keep playing baseball as long as he can, keeping an eye on professional ball after graduation. Still, his parents run an HVAC marketing company in Kansas City. If baseball doesn't work out, he will join them and his brother in the family business.
His mom is "The face of the company, and my dad helps her out," Duffy said.
Jack has worked for them during the summer, sorting files like photos for advertising campaigns, among other things.
I wondered if having entrepreneurial parents helped him think about marketing himself as a high school player.
"There were definitely some people that helped me," he said, mentioning Prep Baseball Report and Perfect Game, USA.
"You'd go to camps and they'd push your numbers and talk about what kind of skills you had. But for Missouri State I reached out to Coach Guttin, and he told me to sign up for one of their winter camps and come in here and so they could get a look at me."
He committed as a junior.
"I felt like it was a really good situation with what they had to offer me and the facilities and the coaches that they had here. I'd say I made a pretty good choice based on how our year went last year. I just feel like the coaches here do a great job."
So, though, they may not have written his ad campaign, I assumed his business-savvy parents helped him learn resilience.
He agreed. But there was more to it.
Mom
Jack was in 5th grade when his mom was diagnosed with breast cancer.
"It definitely gives you a different perspective on a lot of different things whenever you go through something like that, and see your mom go through something like that. You're pretty up close and personal with everything that she's going through."
10 years old.
"It was pretty serious but at the time they kind of kept that from me because they didn't want a kid that young really knowing that much stuff about it," Duffy said.
He's close with his parents and has adopted their food habits, even in college.
"One of the things that she started doing was turning her diet around and taking stuff out of her diet, so we ate pretty healthy a lot of the time," Jack said.
He still tries to eat well.
"I kind of adopted that kind of diet and eating throughout high school. I stopped eating a lot of fried foods and didn't really drink much soda and candy and all that – it was just a lot of grilled stuff and healthy food."
She's been cancer-free for a while now, Duffy said.
Still, he was able to concentrate on being a child. His parents made sure of it.
"They definitely did a good job of trying to keep my life pretty much the same as what it always was before they found out about it, just so I wasn't stressed out and worrying and knowing everything that was going on," Jack said.
Life now
Even now, he tries to stay upbeat during the highs and lows.
"I definitely try to be more optimistic and positive about a lot of different situations and sometimes it can be difficult to think that way but I just try to stay in that mindset," he said.
He still appreciates playing baseball.
"You have to think about, like, you get to do this. Not a large group of people get to continue playing baseball after high school so you have to think about the fact – not along the lines of 'Oh, I have to go to practice today' – but it's a privilege to be here and getting to play this game still."
That sounds like Aaron Meyer. I told him I'd heard the same philosophy from his former teammate, who missed the end of his senior year with a serious knee injury. Meyer is now a graduate assistant with the team.
"Meyer's the person that comes to mind when he says that, like before the game," Duffy said: 'You get to be here you get a play game against people.' They talk about how fast four years goes by and I'm thinking, 'it's four years.'"
Now he's a junior.
A Bad Turn
Duffy had to take Meyer's advice to heart after suffering a torn ACL while running out a ground ball during summer ball.
He's now five months post-operation and intends to be ready when the Bears start play in February.
He calls the rehab "intense."
"You have to push yourself if you want to actually get anything out of the rehab and get back to sports in a timely manner."
Still, he admits to envying his teammates who got to play scrimmages this October.
"While sitting out for the fall, there were numerous times where I'd be angry or jealous at the fact that I wasn't able to be out there with everyone else. But there's a positive in that, too. It really helps you to have an appreciation for the game and helps you realize some of the things you may have taken for granted before."
He said he's focused on healing his knee by the time the Bears start play on February 15 in Texas.
"Right now I'm definitely working to get my knee back to 100% so that I can even play," he said.
A healthy Duffy in right field will help Missouri State with the junior's other objectives.
"My main goal for this year is to win a lot of games and multiple championships," Duffy said.
As always, his mom's cancer battle continues to inspire him, and his own comeback.
"With my mom, it always helps me. I may not always directly see it, but the perspective gained from her battles is always there," Jack said.